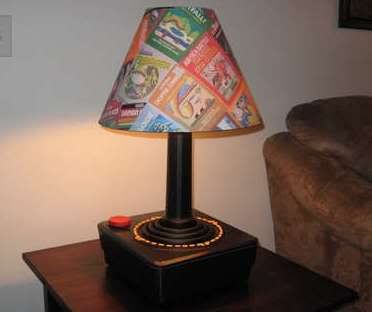 Here's another lamp you can easily make at home. Al you need is:
2 by 4-foot panel of MDF in each of the following thicknesses: 1/4", 1/2", 3/4"
one 2 by 4-foot sheet of 1/8' hardboard
a simple kraft paper lampshade from Walmart. In the instruction it was covered with images of classic Atari game box covers.
Instructions can be found
here
More DIY lamps: