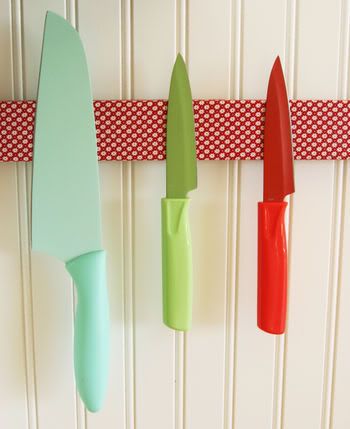 There are always plenty of knives and that may be a real headache to organize them all.
Do-it-yourself magnetic knife rack by
the Farm Chicks
is a good way to organize all your knives for them always to be right in front of your eyes.
Besides, if you are crafty enough, it will look really neat!