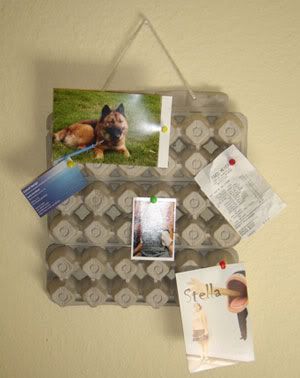 This tip
doesn't require neither time nor any effort but will be real fun! Imagine you have a cool bulletin board at home which you can use to exchange fun notes with your family!
What's so funny?
Imagine it is made of egg carton!
If you want to make your bulletin board fancy you can paint it, glitter it or decorate it any other way you desire.