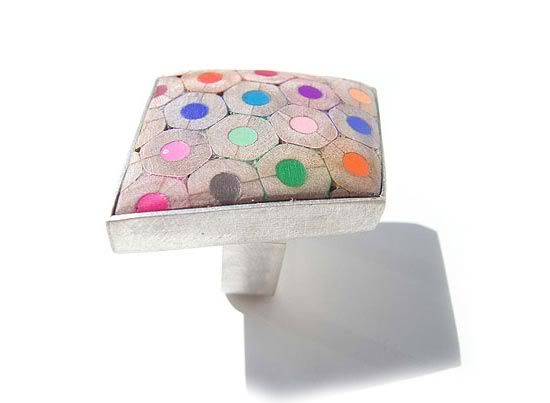 This post is more about inspiration than about offering you an exact idea to implement. It shows you that actually anything can be turned into art that will amaze and inspire.
But, anyway, if you haven't spent all your
pencils on a chandelier
, why not try making something like
this
?