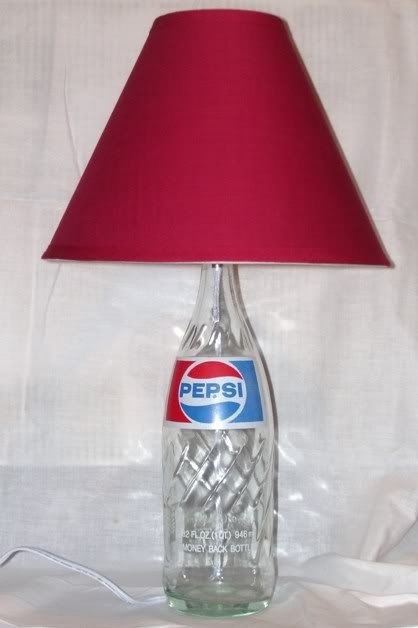 Sometimes the most genius things are born from really simple stuff.
This
Pepsi bottle lamp is the best proof for that. I am sure it will make your home most famous decor: all your friends will be impressed.
Note: the one in the picture is made of a vintage bottle but I am sure the very modern one will look cool as well.