What a clever idea and nice implementation: this chair looks cool and seems to be very comfortable.
It used several pairs of jeans, I guess, because the scraps are in different colors.
Denim is thick and reliable material, so it should be quite durable. Play around for more designs!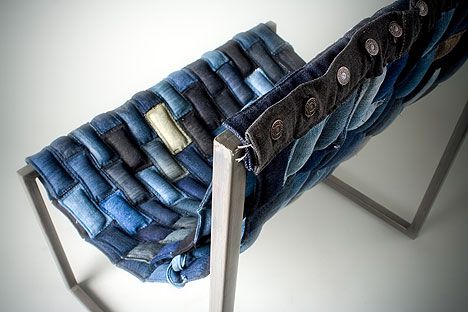 No matter why you need more outdoor furniture (for summer outdoors or
renting
), this is a great money-saving idea!
More cool DIY chairs for outdoors!: