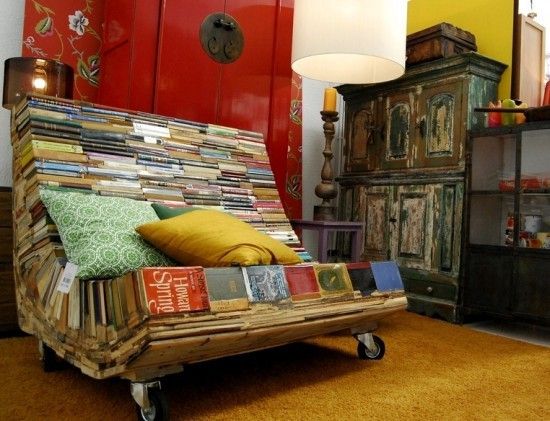 Earlier this morning I was wandering around Pinterest, steadfastly avoiding doing any actual work, and I ended up in the DIY section. This isn't unusual, as I always end up in the DIY section. Most of my boards are full of different projects I would love to try. One board has nothing but pins I have tried and failed miserably at. My enthusiasm is much greater than my skill, I'm afraid.
Usually the projects that catch my eye are smaller ones. You know the type: candle holders out of glass jars, no sew fashion tops out of old tshirts, delicious and unhealthy meal ideas, that kind of thing. But this was one of the larger projects that smacked me in the face and made me pay attention.
It is a
book couch
! They literally took what looks to be a futon base, then put stacks of old books on top of one another to make a couch. I am not sure if those are pasted together or fastened using another means. They are thick enough that nails are a good possibility. All I know for sure is it is a book couch, and that is amazing!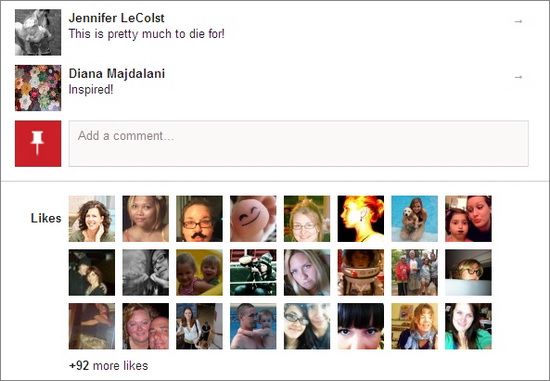 When I saw it I immediately sent it to my equally DIY geeky friend. Her take was that it was cool, but unpractical. "Who just has that many books they don't mind destroyed around?" she reasonably pointed out.
Um...me?! I am an addict when it comes to picking up second hand books. Library sales, second hand shops, bargain bins, eBay lot sales...you name it, I buy from it. As a bookworm, I just always need something else to read. There is a local place I can exchange books, but their selection is limited. So I always end up buying more.
While I have a couple of bookcases and shelves dedicated to the ones I consider worth keeping, there are boxes upon boxes of read books in my storage closet and garage, even a few in the coat closet for the sitting room. I could make an entire sectional and matching loveseat.
How do you feel about the book couch? Cool? Interesting? Uncomfortable? Let me know in the comments!