If you frequent my little blog, you are likely to know how much I love cool original ideas.
This
vinyl record necklace just made my day.
It looks chick and the implementation is just awesome.
A black record album has been heated and then folded over itself to give the effect of warped pavement.
Looks cool, doesn't it?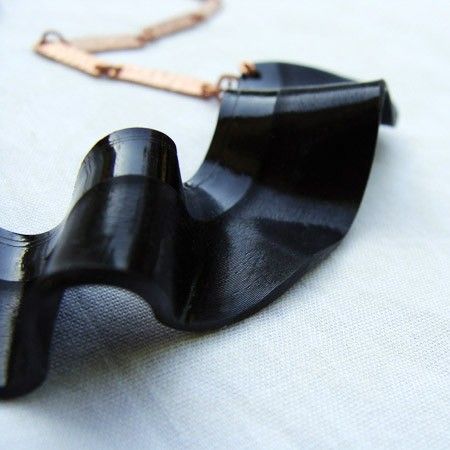 More awesome DIY projects with recycled vinyl records
: